Anaplastic Large Cell Lymphoma: Correlation of Clinicopathologic Features with Diagnosis and Prognosis
Department of Pathology, Cancer Institute & Hospital of Tianjin Medical University, Tianjin 300060, China
摘要: 目的

:研究间变性大细胞淋巴瘤(ALCL)的临床病理特点和免疫表型,提高该疾病的早期诊断,并比较ALK+与ALK-在临床表现、治疗和预后的不同点。

方法

:对原诊断为ALCL的20例病例重新行组织学观察和免疫组织化学染色(ABC法)并复习相关文献。

结果

:20例中15例属于T/Null细胞表型,结合免疫组化诊断为ALCL,15例ALCL均强烈表达CD30;ALK阳性者9例,ALK的表达与患者性别,免疫分型、组织分型、临床分期无相关性;而与患者年龄及化疗敏感性具有相关性(

P

<0.05)。其余5例为B细胞表型(CD20强阳性),结合新的淋巴瘤分类标准,被诊断为弥漫性大B细胞淋巴瘤(DLBCL)。

结论

:间变性大细胞淋巴瘤中具有标志性的大细胞出现CD30、ALK和EMA阳性时,对ALCL的诊断具有重要价值;ALK+ALCL与ALK-ALCL在遗传特征,临床表现及治疗预后的不同,使其作为一种新的病理类型被提出具有合理性。

Abstract: Objective

: To investigate the clinicopathological and immunohistochemical characteristics of anaplastic large cell lymphoma (ALCL) and to compare the differences in clinical manifestation, treatment and prognosis between ALK-positive cases and ALK-negative cases.

Methods

: Histological and immunohistochemical staining methods (ABC method) were used to analyze 20 previously diagnosed cases of ALCL, and the correlated clinical data were reviewed.

Results

: Fifteen of the 20 cases were T/Null cell type (8 T and 7 Null) and were diagnosed as ALCL with immunohistochemistry. CD30 was strongly expressed in the 15 cases of ALCL. There were 9 ALK-positive cases. No correlation was found between ALK expression and sex, immunohistochemical type, histological type, or clinical stage. However, a significant correlation was found between ALK expression and age and sensitivity to chemotherapy (

P

<0.05). The remaining 5 cases were B cell type, and they were true DLBCL.

Conclusion

: Our study highlights the importance of histopathological features and the significance of CD30 and ALK in the diagnosis of ALCL. The differences between ALK-positive ALCL and ALK-negative ALCL suggest specific studies on these genes, including differences in clinical manifestation and remission rates after chemotherapy, should be performed.

[1]
1 Delsol G, Ralfkiaer E, Stein H, et al. Anaplastic large cell lym-phoma. In: Jaffe ES, Harris NL, Diebold J, et al. World Health Organization classification of tumors. Pathology and genetics of tumors of hematopoietic and lymphoid tissues[M]. Loyn: IARC Press, 2001. 259-265.
2 李晔雄.间变性大细胞淋巴瘤[J].中国放射肿瘤学杂志,2004,13(1): 60-63.
3 Pulford K, Morris SW,Turturro F. Anaplastic lymphoma kinase proteins in growth control and cancer[J]. J Cell Physiol, 2004, 199 (3): 330-358.
4 Falini B, Pileri S, Zinzani PL, et al. ALK+ lymphoma:clinico-pathological findings and outcome[J]. Blood, 1999, 93(8): 2697-2706.
5 Shiota M, Nakamura R, Ichinohasama R, et al. Anaplastic large cell lymphomas expressing the novel chimeric protein p80NPM/ALK:a distinct clinicopathologic entity[J]. Blood,1995, 86(5): 1954-1960.
6 Vassallo J, Lamant L, Brugieres L, et al. ALK-positive anaplastic large cell lymphoma mimicking nodular sclerosis Hodgkin's lym-phoma: report of 10 cases[J]. Am J Surg Pathol, 2006, 30(2): 223-229.
7 Cataldo KA, Jalal SM, Law ME, et al. Detection of t(2;5)in anaplastic large cell lymphoma: comparison of immunohisto-chemical studies, FISH, and RT-PCR in paraffin-embedded tis-sue[J]. Am J Surg Pathol, 1999, 23(11): 1386-1392.
8 Duyster J, Bai RY, Morris SW. Translocations involving anaplastic lymphoma kinase(ALK)[J]. Oncogene,2001, 20(40): 5623-5637.
9 Drakos E,Rassidakis GZ, Lai R, et al. Caspase-3 activation in systemic anaplastic large-cell lymphoma[J].Mod Pathol, 2004, 17(1): 109-116.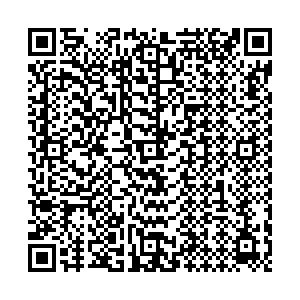 点击查看大图
计量
文章访问数:

6059

HTML全文浏览量:

154

PDF下载量:

403

被引次数:

0